We are Perth's leading Wholesale Food Supplier
By working hand in hand with farmers and local markets, we make sure that the product that is delivered to your doors is checked for quality and at the best possible price.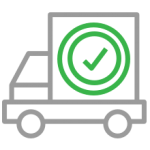 Vegetable Wholesale Perth
Working so closely with our list of local farmers means that the vegetables that we delivered to your door are fresh, crisp and ready for service. We don't use cold storage units for long periods of time and we definitely don't do long transit hauls. We like to work with the source and that's why all the vegetables that enter our premises are checked by our team so we're happy before they leave our premises on route to you.
We also work closely with you to formulate the perfect order for your business, based on seasonality. This means that our produce moves with the season so we keep you in the loop as demand and supply shifts.
Our vegetables range from your classic kitchen editions such as loose-leaf lettuces, carrots, capsicums, eggplants, pumpkin and garlic right the way through to feature ingredients such as galangal, enoki mushrooms and silverbeet. We also have a range of freshly peeled produce for those under the pump or who don't want to hire an extra kitchen hand. These include a whole raft of different potatoes, roast vegetable mixes and onions.
As one of Perth's leading vegetable wholesalers, our range is extensive. So extensive in fact, that it's impossible to list them all here. For a full breakdown of what's on offer, create an online order to see the lot. It's as easy as that.
Fruit Wholesale Perth
With some of the best growing conditions in the world, Australian fruit leads the way in freshness, taste and variety. That's why we make it a priority to always source local fruit before delivering it to your door.
Our range of fresh fruit includes all your classic restaurant staples such as apples, bananas and strawberries, right the way through to exotic fruits such as pawpaw, dragon fruit and cherries. We not only work on getting the largest range to your doors but we also work at securing the best market rates for expensive products like avocados. By working closely with our network of farmers, these price discounts are passed directly onto you so you can keep the cost of your smashed avo on toast as competitive as possible.
The best bit? We can also slice all your fruits for you, saving you vital time on prep. All we do is meet to go through what you'll be using the fruit for and then you can leave the rest to us.
Herbs Wholesale Perth
To truly transform a dish, having a herb food wholesaler on hand is so important. Say goodbye to your dried herb cabinet, because our drivers can get seasonal and fresh herbs delivered right to your door. Our range of herbs extends from basil, coriander, dill, thyme and mint all the way through to lemongrass and edible flowers (for those restaurants chasing an extra special touch).
Mushroom Wholesale Perth
The thing is, when quickly ducking to the shops to grab some mushrooms, the range is never as big. 9 times out of 10 you'll only find button and cup mushrooms. However, by using a Perth fruit and vegetable wholesaler like us, the possibilities are endless. We pride ourselves on our extensive range of mushrooms that include: Wood Ear, Swiss Brown, Field, Shiitake, Shimeji and Enoki varieties.
With a focus on the supply of exotic mushrooms, our team work closely with our clients to keep them in the loop when supplies are changing due to the season. We always make this a priority so there are no nasty surprises and kitchen menus can be adjusted accordingly.
Dairy Wholesale Perth
Most of the time, it's easier for our clients to get their eggs, milk, butter and cream delivered along with all their fruit and vegetables in one go. That's why we also offer perishable dairy products saving you time on filling out multiple order forms. All our free-range eggs are sourced from local farmers in the Western Australian region and we use our good friends at Brownes Dairy for the rest. Talk to us today and we can arrange things like yogurt, sour cream and milk to be added to your order.
Loose Leaf Lettuce Wholesale Perth
For kitchens specialising in brunch, it's not uncommon for a team of chefs to go through over 30 kilograms of spinach a week. With loose leaf lettuces now forming a large part of most of our client's orders, we make it our mission to get the very best and freshest leaves delivered straight to their door. Our range includes Asian Mixed Greens, English Spinach, Swiss Chard, Tatsoi and Radicchio, just to name a few!
Premium Freshly Prepared Produce
For those kitchens that need help with preparing, slicing, cutting or peeling their produce, we can help with that too. Our facilities and warehouse are complete with a food preparation space, where we can chop and peel a variety of fruit and vegetables to make dishes like fruit salad and coleslaws. Letting us do the groundwork and peel your 20kg bag of potatoes will save you and your team valuable time in food preparation.
Create Your Next Order Online
One click re-ordering means you save time on placing your next order.