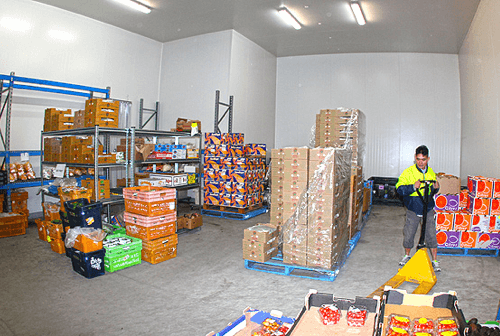 Our Warehouse
The team at Express Fresh are centrally located in Osborne Park, just off the freeway which means we are perfectly positioned to service all main areas of Perth in no time. To ensure your produce is stored at optimal temperatures, our entire warehouse has been fitted with a purpose-built temperature control system.
Our head office is also located next to our warehouse, which ensures that quality is always maintained and we can meet with clients and show them through our facilities.
Our Vehicles
Our cold chain vehicles are out on the road from sunrise delivering fresh produce all around WA. Each vehicle is thermostatically controlled to maintain optimal temperatures and fits all crates inside with ease. This allows us to control the temperature of your produce from the moment it arrives in our warehouse to the time it hits your kitchen.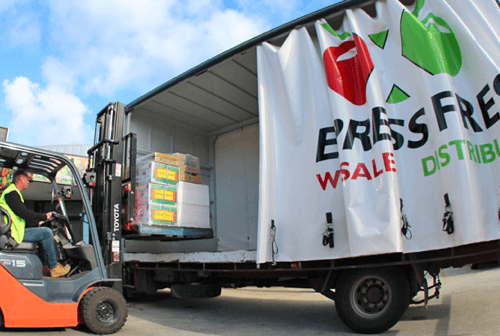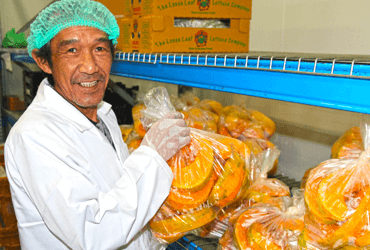 Our Kitchen
For those kitchens that need help with preparing, slicing, cutting or peeling their produce, we can help with that too. Our facilities and warehouse are complete with a food preparation space, where we can chop and peel a variety of fruit and vegetables to make dishes like fruit salad and coleslaws. Letting us do the groundwork and peel your 20kg bag of potatoes will save you and your team valuable time in food preparation.
Create Your Next Order Online
Simply browse our produce, add items to your cart and checkout in a matter of minutes.

Or Let's Chat In Person
Fill out the form below and we'll be in touch with you shortly